The Champagne Guide : Tyson Stelzer
-          Sainte Anne 93 points : Fresh and harmonious as I've seen it …
-          Rosé : 94 points : A wafting and elegant bouquet sings with Rosehip, strawberry hull, red cherries and pomegranate, while the palate strikes a wonderful contrast between red fruit generosity and lively acid core of 2008.
-          Orizeaux :95/100 : Tactically utilising the fine chalk mineral texture of its limestone subsoils, beautifully balanced low dosage and classic 2008 acidity to create and electric finish to a deep and generous stryle …
-          Heurtebise : 91 points : With accessible chalk, this site expresses itself in pronounced mineralmouthfeel, wich tussles with the reductive character ot sainless stell fermentation to produce a very textural wine, creamy and savoury.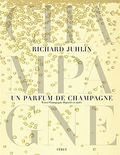 Richard Juhlin ***
Résolument soucieuse de la qualité, la maison Chartogne-Taillet bénéficie de très vieilles vignes et compte même des vignobles sans porte greffe …
-          Les Barres 2006 : 90 points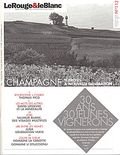 Le rouge et le Blanc :
Alexandre Chartogne, un jeune passionné de parcelles à Merfy.
Même si le domaine n'est pas certifié en Bio, le mode de culture respecte l'environnement : chevaux de plus en plus utilisés pour éviter le tassement des sols, moutons pour décompacter, aérer le sol et apporter de l'engrais. De même en cuverie …
-          Les Barres 2009 : 15/20 : Meunier franc de pied, nez généreux ave des notes de noix, d'amande, de rhum, de nougat, le tout presque dans l'exotisme selon l'un des dégustateurs. Bouche à la fois riche, tendue …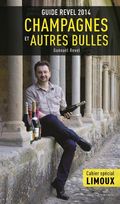 Guide Revel 2014, Champagne et Autres Bulles
-          Orizeaux : 17/20 Un Pinot Noir déroutant et accrocheur, qui offre au nez des notes de confiture de fruits jaunes, puis des parfums de miel très nets et très intenses.
-          Fiacre : 16/20 : Expressif au nez, très Champenois (craie, tilleul, anis), axé à l'ouverture sur des aromes d'amandes fraiches, de thé, d'agrumes qu'on retrouve dès l'attaque en bouche, juste assez acidulée et mordante pour ouvrir l'apétit.

Gerhard Eichelmann : Champagne Larousse
Schon im 16. Jahrhundert war ein gewisser Fiacre Taillet Winzer in Merfy. Im 19. Jahrhundert zog Oscar Chartogne nach Merfy une erwarb seine ersten Weinberge. Seine Enkelin Marie und Etienne Taillet heirateten ein halbes Jahrhundert später und seither heisst das Haus Chartogne-Taillet
-          Sainte Anne ****
-          Orizeaux 2007 *****
-          Barres 2007 *****
-          Barres 2008 : *****
-          Chemin de Reims 2009 *****
-          Heurtebise 2007 *****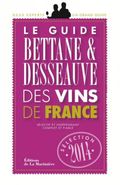 Guide Bettane Desseauve 2013 / 2014 :
-          Les Barres 17,5/20 : 100% Meunier avec des vignes franches de pied, voilà des ingrédients de cevin aux flaveurs d'orange sanguine nuancées de notes fumées. La bouche se révèle dense et dynamyque, de quoi caresser une géline de Touraine
-          Orizeaux  17/20 J: Sur dessablesprofonds, cette cuvée 100% Pinot Noir offre ne bouche goûteuse avec de la densité et de délicieux accents de fruits rouges.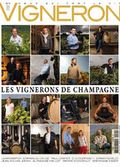 Mag : VIGNERON n°11
Alexandre Chartogne a le timbre doux. Ses vins vibrent de la même raisonnance, d'une texture de bouche d'une délicatesse magistrale. A deux pas de Reims, à Merfy, sur le massif de Saint Thierry, le jeune homme d'à peine 20 ans biberonné à l'école Selosse n'a pas tardé à sortir du lot …
Les Barres 2008 : Issu de la vendange 2008 et d'une parcelle de vignes de meunier non greffées qui donnent peu de raisins, ce chapagne déliat a su tirer toute sa dimension de ces terrains profonds. Le toucher de bouche est très doux, salin et fin, c'est ça que j'aime. Il faut le laisser vieillir et le déguster avec un vieux parmesan ou un plat au safran. 

Wine Advocate : Robert Parker :
Les Alliées 2008 : 92/100 Representing a new cuvee from a relatively clay rich site planted entirely to Meunier, the Chartogne-Taillet 2008 Extra Brut Cuvee Les Alliees smells remarkable in its mingling of noble fungus, parsnip, and caraway (…) This should prove highly versatile at table as well as fascinating to follow over the next 3-6 years. -

Vinous Media : Antonio Galloni
Orizeaux 2008 : 92/100 The 2008 Extra-Brut Cuvée Orizeaux (Pinot Noir) is another gorgeous wine. Dark red berries, licorice, menthol and hazelnut all flesh out in a striking Champagne endowed with tons of balance and class. (…) This bottle was disgorged in July 2013.
Alliées 2008 : 94/100 : The 2008 Extra-Brut Cuvée Les Alliées (Pinot Meunier) is beautifully textured from start to finish. Dried pears, hazelnuts, wild flowers and mint all flesh out in a creamy, generous wine endowed with gorgeous depth and persistence. ( …) This is a fabulous showing from Alexandre Chartogne. The Alliées was done in neutral oak barrels. This bottle was disgorged in July 2013